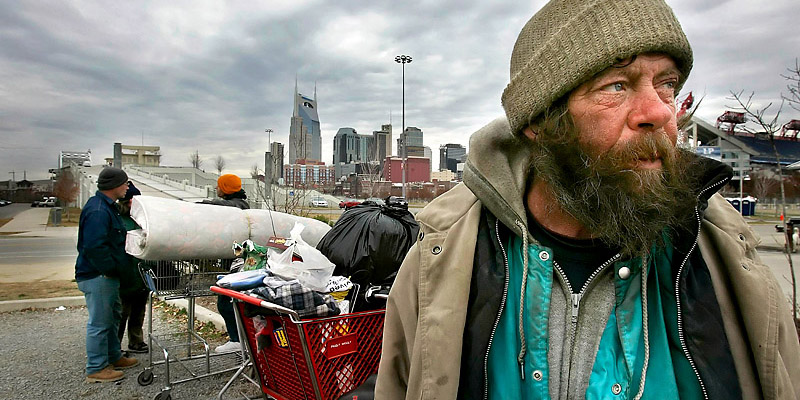 Welcome to the Division on Critical Criminology & Social Justice (DCCSJ), part of the American Society of Criminology.
The DCCSJ fosters research and theory development in the field of critical criminology, provides a forum for members of the ASC to discuss ideas and to exchange information, organizes sessions at the annual conference of the ASC, and encourages appropriate and effective teaching techniques and practices and to stimulate the development of curricula related to courses on critical criminology.
Nominations For DCCSJ Executive are OPEN!
Nominations for Executive Board positions are now open! Please consider running for one of these positions. To nominate someone or to self-nominate contact the nominations committee: Emily Troshynski and Walter DeKeseredy. Nominations close on July 14, 2021.
Call for Editor-In- Chief Critical Criminology: An International Journal
Critical Criminology is a quarterly, peer-reviewed journal that deals with questions of social, political and economic justice. It is for academics and researchers with an interest in anarchistic, cultural, feminist, integrative, Marxist, peace-making, postmodernist and left-realist criminology. The journal does not limit the scope of the inquiry to state definitions of crime and welcomes work focusing on issues of social harm and social justice, including those exploring the intersecting lines of class, gender, race/ethnicity and heterosexism. The journal is of interest for all persons with an interest in alternative methodologies and theories in criminology, including chaos theory, non-linear analysis, and complex systems science as it pertains to the study of crime and criminal justice. The journal encourages works that focus on creative and cooperative solutions to justice problems, plus strategies for the construction of a more inclusive society. Critical Criminology is the official journal of the Division on Critical Criminology & Social Justice of the American Society of Criminology (ASC) and the Academy of Criminal Justice Sciences Section on Critical Criminology (ACJS).
Role Specification
We are seeking:
A dynamic and committed editorial leader with good awareness of the subject trends. The Editor will ideally have enough experience to cover a wide variety of submissions, and enthusiasm to support and develop the title
Networks to assist in commissioning and the continued development of the international editorial board
Key Responsibilities
In coordination with a Springer Publishing Editor, editorial responsibilities include:
Commissioning and assessment of articles
Selection of peer reviewers
Managing the peer review process via Editorial Manager (in-house editorial assistant to assist with the submission process included)
Evaluation and selection of manuscripts for publication, including relevance, quality control and impact
Develop and maintain an active Editorial Board whose tasks will include assisting the editor-in-chief with content development (e.g., article acquisition; special issue development and editing) and peer review as well as ensuring the ongoing high-quality scholarship of the Journal
Conference representation
**Please note that an honorarium will be made available to the Editor(s) by Springer Nature
Application Process
 Please provide a brief document outlining your vision for the journal, together with your academic CV (and those of any additional members of your proposed team).  Some points that you may wish to consider in your application are:
Experience of publishing in the field – do you believe that the subject areas that Critical Criminology covers align with your own research and interests?
Editorial experience, ideally with an academic journal and/or working with an online submission system
Professional and academic links
Proposed vision for the Journal, including:
> Assessment of the current Journal aims and scope; whom do you see as the journal's primary readership(s) and how should the journal serve them?
> Changes that could be made to increase impact; key strengths, weaknesses, opportunities, and threats for the journal?
>What do you see as its most distinctive qualities and the opportunities to enhance these in the future?
> Journal reviewers and editorial board members; how do you envision the editorial structure for the journal? Would you suggest any changes to the current structure?
> Areas of focus for future special issues; feel free to suggest initiatives and innovations that could serve to raise its profile, increase its submission rate and enhance its content, visibility and impact across the discipline it serves.
Please direct all questions and relevant materials to Dr. Donna L. Selman, donna.selman@indstate.edu. Please use the subject line CRIT Call for Editor.
Deadline for applications is June 1, 2021
 *A team of Co-Editors or unique editorial structures will also be considered.
The Division of Critical Criminology and Social Justice condemns the abhorrent state-sanctioned police violence that continues to disproportionately impact Black and Brown communities.  
We believe that Black Lives Matter. We believe that protests are necessary and essential to the change many of us have long worked towards.
The Division of Critical Criminology and Social Justice condemns the abhorrent state-sanctioned police violence that continues to disproportionately impact Black and Brown communities.  We condemn the murders of George Floyd, Ahmaud Arbery, Breonna Taylor, David McAtee, and so many others that have died due to institutionalized racism, specifically at the hands of police violence. As society struggles to organize, protest, and fight for Black and Brown communities against repressive regimes, we send our love and support to all that are in this fight, especially the families and friends of those murdered by police in this country. We condemn the systematic racism that plagues our society and the criminal justice system. As critical criminologists, it is our core mission and duty to speak out about oppression, abuse of power, failed systems, and it is embodied in our division to fight for a more just society across race/ethnicity, class, gender, sexuality, ability, age and beyond.
During Late May and the first week of June, we witnessed uprisings across the United States in response to police violence against Black and Brown communities. We have seen increasing levels of oppressive state control including police aggression towards protestors. Outfitted in riot gear, we watched police hurl tear gas, rubber bullets, and pepper spray at peaceful protestors. We witnessed talking heads frame police violence as an individual 'bad cop' scenario. Let us be clear: Police brutality is a systemic problem that cannot be addressed or changed unless we understand it as such. It is not a problem fixed by officers paying lip service or by police kneeling with protestors; nor is a problem fixed by authoritarian strategies that promote violent responses by police in the name of crowd control. Our response must be community-centered. It is communities of protesters and organizers that are banding together, checking in on one another, pooling resources, and working towards demands to defund the police that provide the greatest hope for change. As a Division, we support the right of oppressed and marginalized people to protest, march, and engage in efforts to pursue justice. We see and understand mass civil disobedience as a statement against decades of oppression, silenced voices of generational trauma, and power structures that reproduce inequality and violence.
Hard work lies ahead for us. Already we have seen many attempts to discredit and invalidate the narratives underlying protests. Police have consistently used disproportionate force at otherwise peaceful gatherings. Many continue to benefit from the systemic racism inherent to our justice system, as their responses continue to protect the system as is and work to undermine calls for justice and change experienced by marginalized communities.
There is a lot of work to do. We hope to come together as a Division and share what can be done to support the change we hope for. First and foremost, our priority should be to support important work on-the-ground, which includes: listening to Black leaders and organizers about their needs and amplify their voices; collecting and disseminating information through outreach; donating if you are able- many of the links below include organizations taking donations for bail funds and mutual aid projects:
National Bail Fund Network Directory:
https://www.communityjusticeexchange.org/nbfn-directory
How to Support Protestors in Every City:
https://www.papermag.com/where-to-donate-protests-minneapolis-2646128317.html?rebelltitem=20#rebelltitem20
National Resource List:
https://docs.google.com/document/d/1CjZMORRVuv-I-qo4B0YfmOTqIOa3GUS207t5iuLZmyA/mobilebasic?fbclid=IwAR1fwWnA9QiRBo2zjDUMYFg_K06T2A3sUkCnTXj5c4vk72vZGqm0iWL16aQ
Keep up the fight. With love and solidarity,
DCCSJ Executive Board
The Executive Board of the Division on Critical Criminology & Social Justice condemns the treatment of UCSC Graduate Students
The Division on Critical Criminology and Social Justice (DCCSJ) of the American Society of Criminology condemns the termination and police intimidation of graduate students striking at the University of California, Santa Cruz (UCSC). We wholeheartedly support the demands of the strikers, including a cost of living raise, an immediate reinstatement of fired students, and the removal of police officers from campus. Like all individuals that help to maintain campus life, graduate students are indispensable in the university learning environment. Ensuring accessibility to an education without crippling debt should be a fundamental right for these (and all) students. Yet, the striking students earn less than $2500 per month in a city where a one-bedroom apartment averages $2600 per month. Without a fair wage, graduate students are required to work second and third jobs to pay rent. As criminologists, we also strongly condemn that policing tactics used at UCSC, including arrests, threats of deportation of international students who would lose their visas if terminated, and the deployment of riot police. Because of the above, we join the growing number of groups supporting the strikers and demand a stop to threats and police intimidation. The UC needs to quickly bring the graduate students to the bargaining table and end this situation.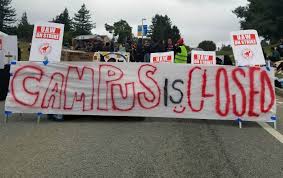 The DCCSJ is looking for a faculty member to join the Communication Team.
This position will interest those looking to display their editorial skills, knowledge and experience of communications and critical criminology more generally. The program is part of an effort to grow the DCCSJ, highlight activism and foster the involvement of early career scholars. Working directly with the Executive Board and the current members of the team the Faculty Lead will work to grow the DCCSJ (social) media presence and, more importantly, play a key role in the development of The Critical Criminologist, the Divisions tri-annual newsletter.
The position will include a two year commitment, with the opportunity to continue on in the role where mutually agreed.
IDEAL QUALITIES
Collaborate/perform effectively within a team
Strong communicator
Excellent interpersonal skills
Familiar with social media
Experience editing
Experience in website maintenance
The deadline to apply is December 15, 2019. Please send materials to dcritcrim@gmail.com.
Statement of interest highlighting relevant experience and dedication to Critical Criminology and Social Justice (1000 words max)
Short CV (including academic references)* Please also direct all inquiries or questions to Donna L. Selman at the email address listed above.
---
EXECUTIVE COUNCIL OF THE DIVISION ON CRITICAL CRIMINOLOGY AND SOCIAL JUSTICE STATEMENT ON THE ELECTION OF DONALD TRUMP TO BE THE NEXT PRESIDENT OF THE UNITED STATES
The Executive Council of the Division on Critical Criminology and Social Justice (DCCSJ) expresses its strong dissatisfaction with the recent election of Donald Trump to be the next President of the United States. His past remarks and actions demonstrate racist and misogynist attitudes, along with Islamophobia and Xenophobia. We thus join with other scholars who have denounced the president-elect's discriminatory statements and his cabinet appointees, which reflect a clear disregard for every person who does not conform to white, male, heteronormative, or other similarly privileged identities.
As criminologists, we believe that Mr. Trump's stated positions on a host of areas including crime, law, justice, education, the economy and the environment are dangerous and threaten the present and future well-being of the poor, the working- and middle-classes within the United States and globally. Specifically, we believe Mr. Trump and his pick for Attorney General will lead to an increase in mass imprisonment, detention and deportation, and the resurrection of McCarthyism. Such policies will lead to a greater reliance on private prisons, a roll back in federal investigations of police involved shootings of minorities and/or deaths in custody, and generally threaten democratic rights provided in the U.S. Constitution. These sentiments and potential actions are in stark contrast to the values and principles that the DCCSJ have historically stood for, defended, and embraced.
We concur with scholars in other fields that now is the time to act and to refute the rhetoric of the incoming administration. We call upon all members of the DCCSJ to voice their dissatisfaction with the election of Mr. Trump, his picks for cabinet positions, and the ensuing policies and practices. We encourage members to use their expertise to take action against these picks in the manner they deem best. We appreciate that these actions vary and may include, but are certainly not limited to, calling state and federal legislators; testifying at local, state, and federal hearings; and holding public forums on criminal justice policy and practice.
In addition, we ask all members to ensure their research is publically available and easily accessible in order to assist policy-makers in refuting criminal justice policies that threaten the safety, security, and livelihoods of often already marginalized communities. It is also our hope that this research can support the development of better policies. The DCCSJ is committed to assisting the members with the public dissemination of their work over the next four years.
Given the political climate, we encourage members to continue discussing issues important to the DCCSJ—such as the critical analysis of media portrayals of crime, broadening understandings of criminality and its relationships to inequality, and focusing on peaceful solutions to societal harm—in their classrooms and through public engagement so as to help better inform the public. We must not be complacent and must strive to reduce higher education's role in perpetuating racial, gendered, and classist (among other) inequalities in society.
We also call upon members to continue to critique the field of criminology and its contributions to the current U.S. justice system. We, as experts and scholars, must fight against the normalization or dangerous ideological positions as well as criminal justice policies and practices that roll back much needed reform.
As DCCSJ members, we will continue to fight for justice through research, teaching, public outreach, and activism.